Machine Learning on the Web
Exploring the Creative Side of Technology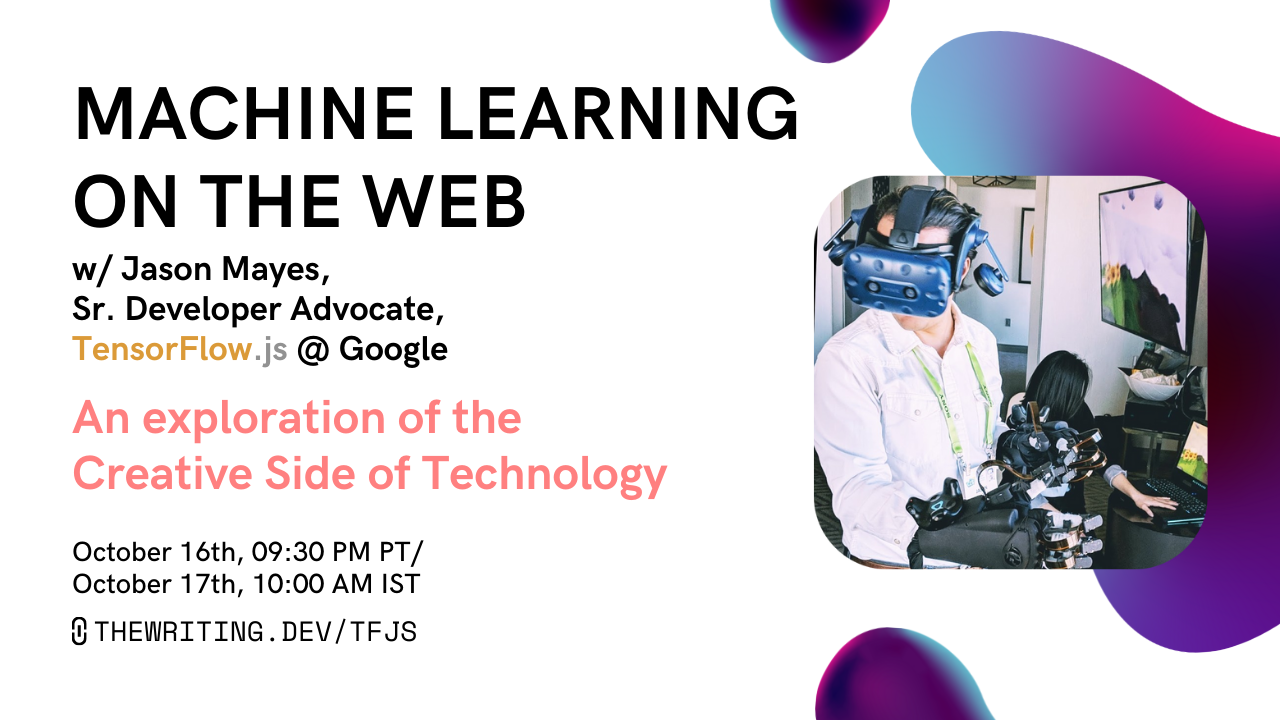 Hi there!
If you're a frontend developer who wants to build interesting projects like an invisibility cloak or motion tracked application, someone who was interested in Machine Learning in the past, or is just a fan of learning in general, we have an amazing opportunity for you!
This Sunday, we're bringing on Jason Mayes, who is the Senior Developer Advocate for TensorFlow.JS at Google, and an evangelist for Creative Use of Technology.

From building one of the first Web-based Invisibility Cloak projects, to writing his own Motion Detection algorithm in JS, and even being featured on Google's own IO conference for his work, he's one of the the best creative technologists online.
This opportunity is not to be missed, especially if you're a student. You'll get to learn a lot and even network with other people in the industry!

Join us this Sunday at 10 AM IST (Sunday 9.30 PM PT) to hang out, have a relaxed discussion, and learn tons.
In case of any questions you might already be having, feel free to drop them on our Discord in the #qna channel.