Talking Spacecraft Materials with an ISRO Scientist 🚀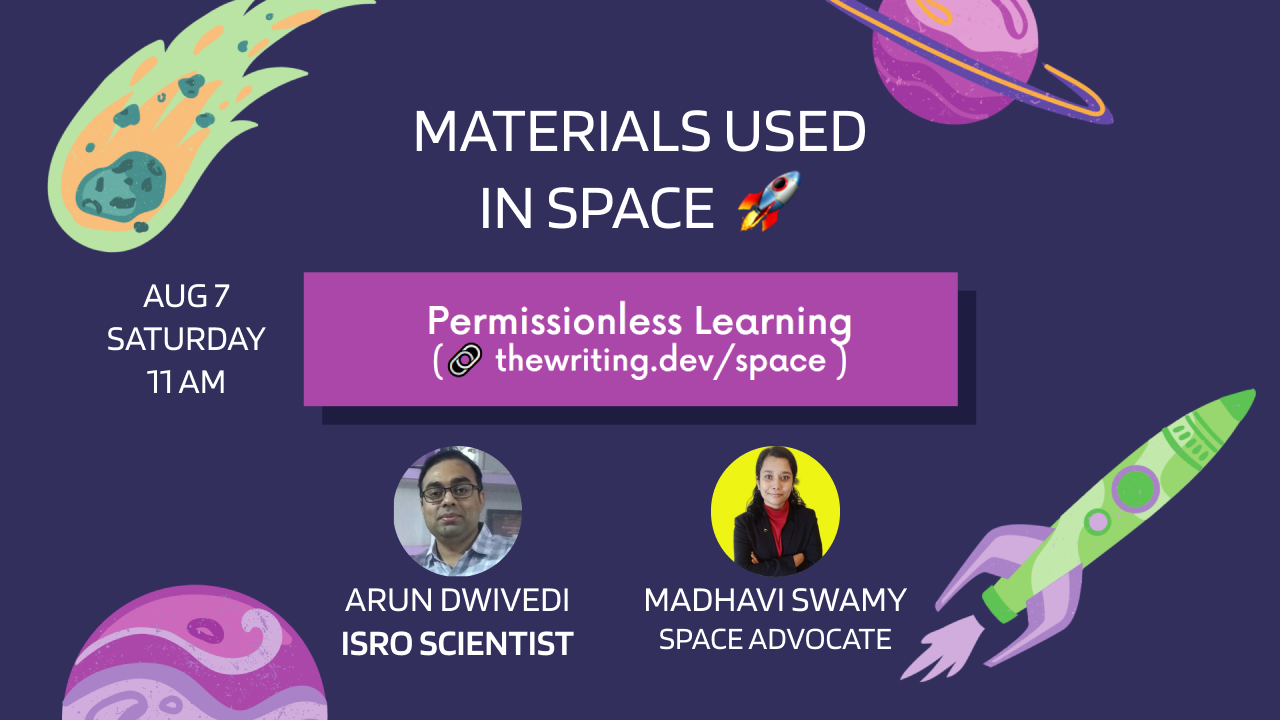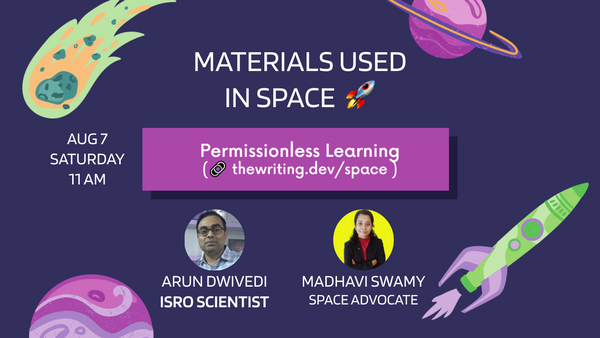 Hey all! This weekend (August 7) at 11 AM, we have a once-in-a-lifetime opportunity to freely discuss Space and Materials used in Spacecrafts with an actual ISRO scientist.
Mr. Arun Dwivedi is a Senior Materials Scientist, who is responsible for destructive 💥 and non-destructive testing of materials for their use in space. He's highly excited to meet all of you and talk about his journey, India's latest space missions, and how YOU can be a part of the modern space race (the closest to being an astronaut)!!
If all of that sounds exciting you, and you don't want to have the regret of missing an opportunity of HAVING A ONE-ONE TALK with an ISRO scientist, feel free to join us this Saturday at 11 am.
It's now live!!
On YouTube:
On any podcasting app: