Guide - Moving to London
My experience in moving to London, and my learnings from it, which you can use while considering your move to the city.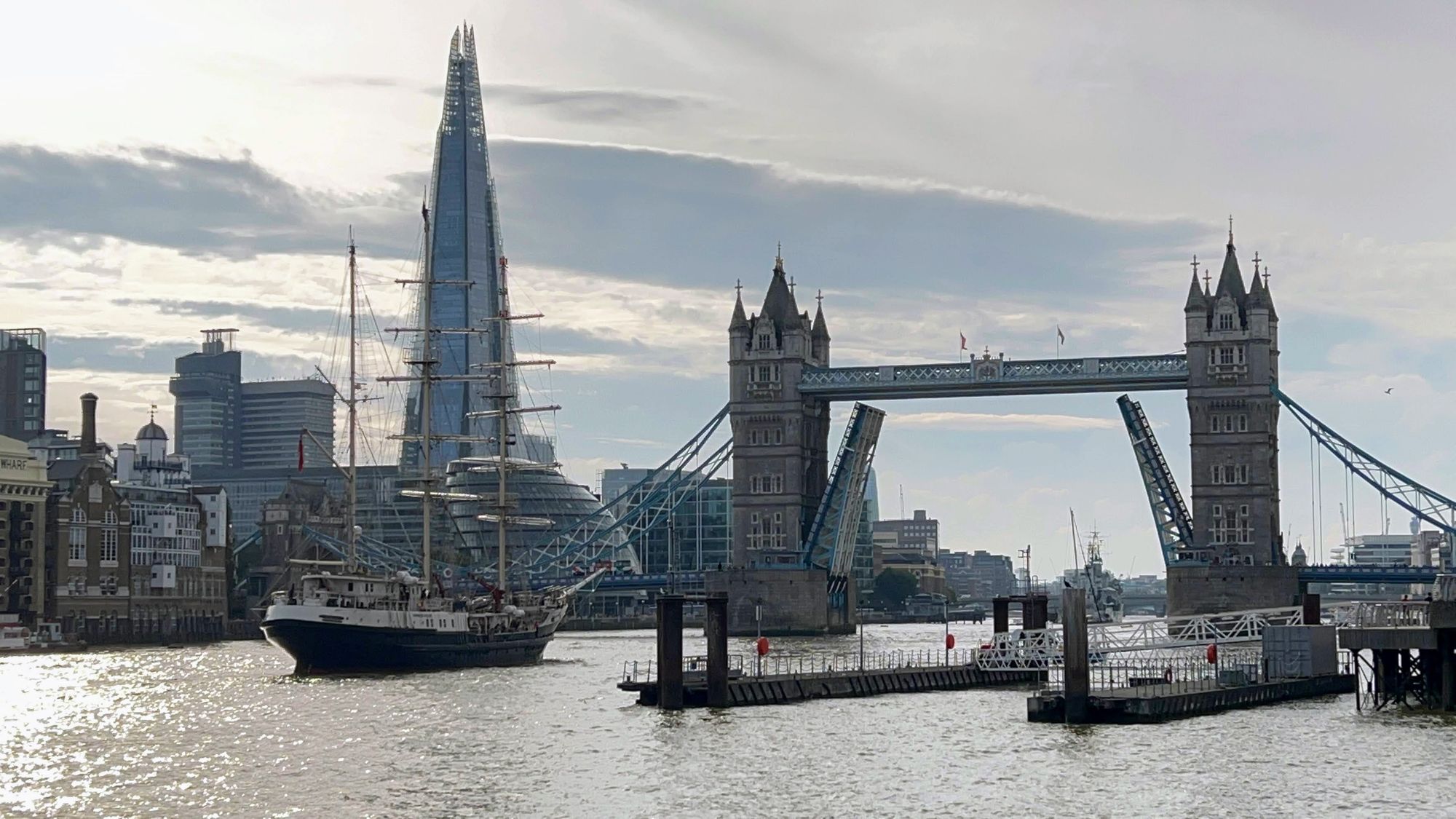 Hey folks, the last retrospective I wrote publicly was posted in the middle of last year (2021). Since then, I've taken up the Quarterly Goals challenge over setting up yearly resolutions. This helps in setting more focussed goals, thinking of the steps to achieve them, and also tracking their progress over 3 months.
In Q3 of last year, I was focussed on transitioning into full-time with my role at HASH, and starting my learning podcast (Permissionless Learning). As the Covid second-wave lockdowns were easing up, I was also thinking of restarting travel again. I planned the best road-trips I've thought of in this time, travelling through the coastal region of Maharashtra and visiting one of the most beautiful waterfalls of India.
In Q4, insteaded of picking new things up, I decided on doubling down on the things I had started in Q3, doing more intense episodes of the podcast, (eg, interviewing the head of DevRel at TensorflowJS, and a programmer from Syria), planning more crazy road-trips, and doubling down on what I could achieve at work.
While writing this down does sound "cool", at the same time, most of the friends that I had known for a while were leaving for other countries, mostly going for a Master's degree. At the peak of covid, I had let go of going for a Master's degree and had instead decided to work for DelightChat, an experience which is well-documented in my previous blogposts.
Nevertheless, FOMO is very real, especially when your best friends start getting opportunities you've previously wanted to achieve. This, and a growing feeling of wanting to work face-to-face with other people resulted in my starting to look for new opportunities in December.
Let's come to Q1 of this year (2022), when I set up a few interviews for myself for SDE-2 roles across the globe, either via cold-messaging or referrals, and also started preparing for them. While at the same time, my partner was applying for Master's degrees in the UK for CS (she got into Newcastle btw, lovely city).
Eventually, I ended up getting into a big company in London, which most of you must have seen through my Twitter/LinkedIn already. In the rest of the blog, I'll talk about how my experience moving countries was, the initial challenges I faced, the long-tail pros & cons of living in London (or the UK), and also, of course the kind of fun that I've had along the way.
Moving Countries
For a good start, I think this essay should start with my experience moving across countries. For me, moving across the continent to UK was an easy decision because:
I was already working with teams in the UK and I knew the time-zone difference isn't too large to stay connected with friends/family.
I was already thinking of doing an MS in US, UK being nearer made the decision easier.
Originally, I had gotten the offer at the end of Q1 2022, and was supposed to move in the middle of Q2 2022. However, the Ukraine war happened and I had to move in Q3 instead. That wasn't too bad though, as I got the chance to work with a web3-startup noble.place in those 3 months. There, I was able to do what I know best, have fun and build cool features.
Once the decision to move countries was made, the next phase was planning. And boy, was I bad at it. Through my company's relocation package, I was given a certain amount of extra weight that I could send over - eg, utensils, any furniture, day-to-day use items, etc. And I made 0 use of it. My thinking being, I should only bring as many things that I can carry with me so that I learn independence and can also travel between places quite easily.
This was somewhat true, and apart from daily essentials like your clothing, electronics, and toiletries, here's what else I should have brought more of:
Bring more medicines - Even though you can get some of the medicines you might need in countries outside India, getting anti-biotics or anti-viral medicines is difficult, as doctors don't like to prescribe extra medicines. Henc, bringing more medicines would have been better.
Bring essential utensils - This is the major thing that I'd reinforce, and also redo given the chance. The quality and kind of utensils that we work with India are difficult to find (at least in the UK). Instead of relying on expensive shipping, try to bring it with you if you have the extra luggage space.
In terms of clothing, the quality of winter clothing is certainly better in the UK, as it's tailored to this particular climate (wet & cold). Hence, bringing winter clothes from India isn't too advantageuos.
Initial Challenges
Lack of Support Network
The first and largest setback when you move to a new country is not having a support network. I have a few family members spread across the UK, but none of them were near where I was living (central London), and most weren't very close (until I got the chance to get to know them of course).
The way to solve this problem as a new movee is to join as many FB/WA groups as you can, and to also try to create a support network within your company. Luckily, I was an early-ish member of a fast-growing Londoner WhatsApp group, which helped me connect with a lot of people initially.
But, the problem still stands, not having someone to teach you the ropes makes you struggle in things like ...
Figuring out Transport
Depending on the country and even the city, the local transport networks and prices vary quite widely. In case you're in a city like London, there are also multiple ways to use the transport system - Contactless cards, GPay or Apple Pay, and local travel cards like the Oyster card in London. All of these have slight differences in the long-term which only a local can help you figure out.
Apart from knowing how to use the transport, you also need to figure out knowing which transport to use and when. Each transport method - bus or train, has its own daily cap on how much you have to pay, and it helps if you only use a particular transport method to get to and from your destination. Search for "<transport_type> daily caps" to figure these out.
Figuring out where to buy things
Sainsbury's, Tesco, Waitrose, Aldi, Asda, Lidl, your local stores, Indian stores? Where do you buy the things you need? The above list barely scratches the surface for groceries. You will also need clothing, sports-wear, and other things you may start using in your day-to-day as the time progresses.
There's no one answer as each local store for brands are also different. Experiement, talk to others, and figure out what needs doing.
Avoiding Scams
When you move to a new country, you're generally in a vulnerable state. You might not know what the price of things are, how certain things work, or even what your rights are. Unfortunately, there are individuals in every country who will try to take advantage of this situation.
Avoid everyone who is trying to sell you something, look up reviews for services like cleaning, etc. online before ordering them, and NEVER, I mean NEVER share or accept anyone's bank details on a call. This has an exception of if you're talking with your banking manager, but otherwise there are lots of scams which will try to create a sense of urgency and send money on the call, within the day, hour, etc.
Examples of some of the scams to avoid - Link.
Long-term Pros & Cons
Pros
There are many pros of moving to the UK, which could most likely be extended to the EU as well. These include better hygiene, more availability of higher quality opportunities, and an overall healthier environment. Explained in more detail...
Better Hygiene Everywhere
Even though the environment might not be hygienic at all times, ie, trash in places, lack of cleaning of seats, etc. On average, the standards for cleanliness are certainly higher in the UK (on an average) as compared to what I'm generally used to seeing in India (on an average).
This is brought forward in several ways - hygiene in food, cleanliness of water (and water bodies), and also general sanitation of eateries. Of course, you can find exceptions everywhere, which is what makes explaining this point so difficult.
In terms of food, you can expect the meat you buy and the food you eat outside to be of a certain quality at a minimum. There are strict laws and regulations monitoring food quality. These laws also make the food more expensive, of course. Water, luckily, is mostly free in the form of tapped drinking water. This is different as compared to somewhere like India, where water filters are more common-place than taps to the water supply.
More Quantity & Quality of Opportunities
This is a big one. The huge outburst of excellent opportunities I saw after updating my location and job title was insane. Although some of this might have to do with the company name as well, I have been reached out to by a lot of companies over the past few months. These have also been companies which are generally well-known. Additionally, there seem to be more active recruiters in the UK than in India.
This is in contrast to India, where I perceived a disproportionate outreach from very early-stage startups than bigger-name companies or recruiters. Again, this might very well be different from other people's experiences. But, the truth is more number of big brand-name companies have their offices set up in the UK and EU than in India.
Healthier Environment - Parks, Gyms, Activities
Of course, how can anyone mention the UK or EU without talking about all the parks, trails and activities available nearby. Case in point, here's a video of a dog-owner with his child crossing the stream of Jesmond Dene in Newcastle.
There's just also so many museums of all kinds everywhere. History museums, science museums, military museums, you name it.
Gyms and activities are big here of course. I feel like these are proportionally priced as compared to India, and you can find really-really good deals here as well, if you avoid the gyms and providers for activities that people generally go to.
The kinds of activities within just 500 metres of my house are - Sailing, Canoeing, Swimming, Open-water swimming, a climbing gym, tennis - and many others that I haven't explored yet.
These are just some of the perks that you can continue to expect over the longer term.
Cons
Cons! Of course, there are cons. You are leaving your family behind, the rent is too damn high in the area that you want to live in, and the government doesn't help with all the taxes that it's taking.
Cost of Living
The primary concern, and thing that will hit you, after moving to a new country is Cost of Living. I've tweeted about this previously, but everything's more expensive here. The general bills include the food (although the quality and hygiene is better, as mentioned above), to the housing (which can get really-really expensive in London), to the utilities (electricity, heating, water bill, additional taxes).
You need to remember, you're paying for all of these after the government has already taken 35-45% of your income, depending on your country of residence. I could speak more on this, but there's not really a lot more to talk about, other than compare the actual prices.
Bye-bye Family & Friends
This is another big one which hits you once you're 6-7 months, and well-settled in your house and community. You can no longer rely on being surrounded by your family or staying near your friends once you travel more than 7,000 kms beyond your place of origin.
A support network is needed, as I mentioned previously, to help you in times of need and illness. And, the one you've grown accustomed to over the past 20-30 years would no longer be around.
Slow Public Healthcare
I think this is the worst offender in moving to a country like the UK, where most of the healthcare you depend on is handled by the public sector. Things are beauraucratized, and one things that beauraucracies love is wasting time and lots of waiting.
Getting an appointment is difficult and still mostly involves calling up the clinics in the morning. Medicine is also liability-based, so doctors prefer waiting for symptoms to appear before prescribing anti-biotics, anti-virals, and any other prescribable medicines.
If you hear the horror stories some of the people go through waiting in line in ER, or the stories of how broken bones and fractures are handled, it might even put some people off of moving countries entirely. The private medical care in India is on an entirely different league when compared with the NHS.
Conclusion
This was a long article, and this is an ongoing story. Even through the cons, I'm enjoying my time in London-Newcastle and would continue to live here for a few years more, while my partner completes her education, finds a job here and we manage to stabilize our lives.
To continue to learn more about what I'm going to be up to with my life, I suggest signing up to the blog here, and also giving me a follow on Twitter @thewritingdev.